27.10.2017
KAPIA-RGI sponsorised the 11th edition of the Digital Insurance Congress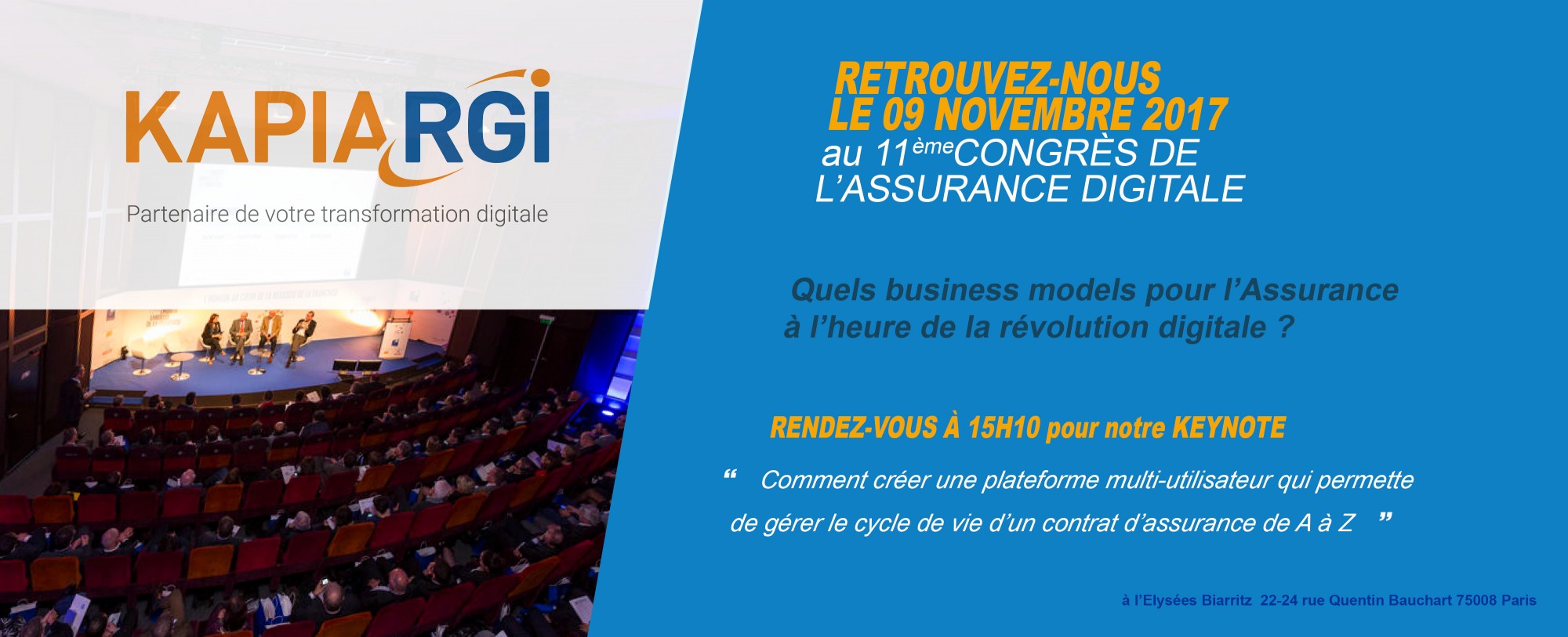 KAPIA-RGI sponsorised the 11th edition of the Digital Insurance Congress, an event organized by l'Argus de l'Assurance in Paris.

On the 9th of November 2017 at l'Elysées Biarritz was organized the biggest event of the Year dedicated to the Digital Insurance transformation of France. For this 11th edition, 28 digital leaders including GAFA representatives (Amazon, Facebook, Google), Pure players, Software providers were gathered with the french most influent C Levels of Insurance companies to talk about innovation and the future of Insurance Industry.

During all the day, three thematics were addressed :

The digital lever innovation: feedback on the first experiments in the field of AI, chatbots, machine learning, ...
The digital, catalyst of customer experience(s): panorama of the best mobile strategies, social networks, omnichannel, ...
The digital, organizational challenge: update on the best practices in terms of managing the transformation and on the new role of the CDO and the CTO

KAPIA-RGI, the french RGI branch, presented in front of 200 people a Keynote on "How to create a multi-user platform that can manage all the life cycle of an insurance policy from A to Z?" and this was a success.